Hako-Med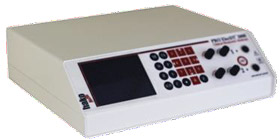 Hako-Med is a non-invasive, pleasant treatment that delivers immediate positive results even on difficult to treat patients. HT-Therapy is beneficial for patients suffering from pain.
Most patients experience a significant improvement of their pain condition(s) over time, opening up the possibility of discontinuing dangerous and costly drugs.
Hako-Med's patented HT-Therapy focuses exclusively on treatment results which will benefit the patient. This is drug-free pain relief and it's FDA cleared. It's the latest engineering in electrotherapy. It is a product of 40 years of research and development.
---
Hako-Med | (828) 245-0202