Meet Dr. Sarah Merrison-McEntire
CEO & Owner of all 3 Locations
Finding Recovery Through Chiropractic
When she was 16, Dr. Sarah experienced a sports-related injury that responded remarkably well to chiropractic care.
I was able to be completely rehabilitated by a chiropractor after having a negative experience with the medical profession."Dr. Sarah
Helping Patients Naturally
After having an amazing experience with chiropractic and getting the results that she was looking for without drugs or surgery, Dr. Sarah wanted to help people in the same way. As the owner of Carolina Chiropractic Plus, which has offices in two counties, Dr. Sarah has helped approximately 60,000 patients since 2007.

Advancing Her Education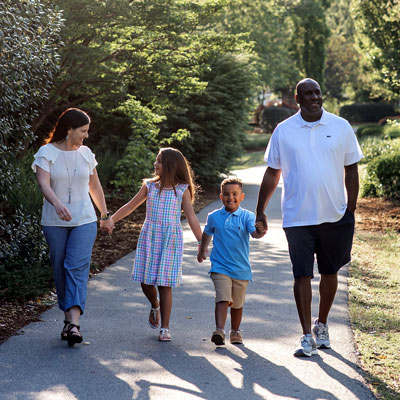 After earning her undergraduate degree at the University of Pittsburgh, Dr. Sarah obtained her Doctor of Chiropractic at Sherman College of Chiropractic in Spartanburg, South Carolina. While there, she was exposed to many different techniques that have allowed her to care for patients with a broad range of conditions. She also has attended numerous seminars outside of school; these have helped her become well-versed in rehabilitative therapies. Dr. Sarah particularly enjoys helping those with knee pain and neuropathy.
She also stays active professionally as a member of the North Carolina Chiropractic Association and sits on the board of directors of the Rutherford County Chamber of Commerce.
Enjoying an Active Family Life
Outside the practice, Dr. Sarah enjoys spending time with her husband Kevin and their two young children. The family likes to be outside together and enjoys swimming. Kevin coaches football at Thomas Jefferson Classical Academy here in Rutherford County.
---
Dr. Sarah Merrison-McEntire | Chiropractor Forest City | (828) 245-0202