Meet Dr. Cayla Manning
Practices at Forest City Clinic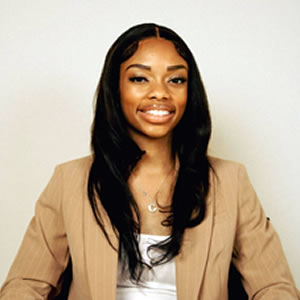 Dr. Cayla J. Manning is a native of Florence, SC. She is a 2015 graduate of West Florence High School, where she excelled in Academic and Sports. Although she has family members that have done well in their field of work and medicine, Cayla is the first Doctor of Chiropractic in her family. She is also a proud member of Delta Sigma Theta Sorority, Inc., and the American Black Chiropractic Association.
Education
Dr. Cayla received her B.S. in Public Health from the University of South Carolina in 2019. Shortly after graduating from USC, she entered Sherman College of Chiropractic in Boiling Springs, SC. She earned and received her Doctorate of Chiropractic in June of 2023. She enjoys utilizing the many techniques she learned while attending Sherman. Dr. Cayla enjoys helping her patients learn how to maintain a pain-free, healthy lifestyle through chiropractic care.
Outside the Office
Dr. Cayla enjoys spending quality time with her family and friends and her Yorkie," Polo." In her free time, she enjoys traveling, painting, a good movie, playing basketball and softball. "I love a good challenge at work and in life"
Contact us today to set up an appointment with Dr. Manning. She looks forward to meeting you and explaining how chiropractic care can help!
---
Dr. Cayla Manning | (828) 245-0202