About Us
After graduating from chiropractic college in 2006, Dr. Sarah Merrison-McEntire joined Carolina Chiropractic Plus in 2007. A native of Pittsburgh, Pennsylvania, she met her husband when she was working toward her Doctor of Chiropractic. As he was from Forest City, and they decided to make the town their home.
Dr. Sarah is passionate about getting patients results through natural, drug-free chiropractic care along with various complementary offerings.
The Carolina Chiropractic Plus Mission
Our mission is to serve our patients and our community with the spirit of total caring, providing quality service to each patient as a unique individual with specific health needs and wants. At our family-based wellness practice, we offer a broad range of specialties and modalities.
Going Above and Beyond
We have a high regard for our patients, meaning we give them "The Ritz-Carlton experience." Our goal is to wow patients with the best possible customer services that we can offer and we go above and beyond to be accommodating.
Our patients are like our family, and we love to see them get the results they are looking for and embrace the most optimal health that they can achieve.

Miracle Stories
No More Tears
One of Dr. Sarah's patients was an 8-month-old baby who was constantly crying. After the mom had brought him in when he was crying hysterically, Dr. Sarah palpated his spine and felt a misalignment. After she adjusted him, he immediately fell asleep in her arms. The mother was amazed and wondered how Dr. Sarah could get her son to stop crying. "I told her that we just took the interference away and he was able to function without pressure on his spinal cord and spinal nerve."
Dr. Sarah checked the baby quite frequently for the first week, and at the end of the first week, he was crying 50% less. At the end of the two weeks, he was crying minimally — just when he needed changing or was hungry. "The best testimony I have to chiropractic is that the baby's older siblings brought in pictures that said, 'Thank you very much for making our baby brother stop crying!'"
Regaining Feeling
A patient with neuropathy in her feet wasn't able to walk at all without shoes on. The numbness was so severe that if she stepped on something sharp, she wouldn't have felt it. Her condition was so bad that one day she was standing on a hot deck in the summertime talking to a neighbor. When she went back in a few hours later she saw blisters on the bottom of her feet, having experienced second- or third- degree burns. After receiving multiple treatments with our neuropathy protocol, she came in with tears in her eyes — tears of joy over being able to feel warm water on the bottom of her feet in the shower.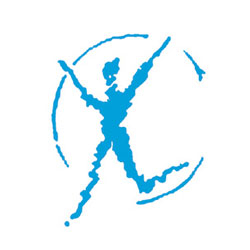 Get Started Today
Discover the difference that our noninvasive, drug-free approaches to health care can make in your life. Contact our chiropractic care center today to book an appointment. Ask about our New Patient Special!
---
About Carolina Chiropractic Plus | (828) 245-0202