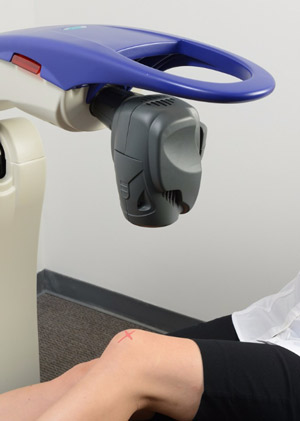 Forest City Laser Therapy Services
MLS Laser Therapy
MLS laser therapy is an outpatient, non-surgical procedure often used in physical therapy and sports medicine to accelerate the healing process. It offers non-invasive treatment to promote healing for those who suffer from pain in muscles, nerves and joints, like that associated with chronic knee pain.
This same laser is used by professional sports teams including the New York Yankees and Cincinnati Bengals.
It Promotes Rapid Healing Of The Injured Tissues
This pain-free, non-surgical approach works by stimulating the body's natural healing processes, providing pain relief and reducing injury damage.
This leading edge technology has an impressive success rate of returning patients to work, sports and competitive activities as well as everyday life.
Patients treated with MLS laser therapy often show a higher level of function both during and after the treat­ment period. The therapeutic laser provides a tremendous alternative for those facing surgery.


Cold Laser Therapy
Cold laser therapy, also known as low-level laser therapy, is a non-invasive procedure with no prolonged recovery time. Laser therapy also does not involve taking any medications. Studies have so far found that cold laser therapy does not have serious side effects when used properly by a doctor.
Cold lasers are easy to apply and extremely safe. There are usually no side effects or pain. It also reduces the need for surgery, increases cell growth and metabolic activity. You should see faster healing and an increase in vascular activity.
Cold lasers are used for treatment of:
Fibromyalgia
Carpal tunnel
Back pain
Tendonitis
Chronic pain
I had severe soreness in my shoulder for a long time. Dr. Sarah at Carolina Chiropractic Plus suggested I try the Laser Therapy, after only one treatment I noticed incredible improvement. After only a few more treatments, no more shoulder pain and I can now extend my 180 degrees without any pain or soreness." S. King

K-Laser Therapy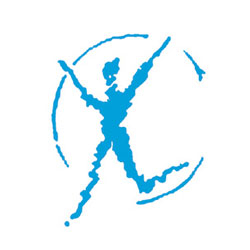 Laser therapy has been widely utilized in Europe by physical therapists, nurses and doctors as far back as the 1970s. Now, after FDA clearance in 2002, laser therapy is being used extensively in the U.S.
The K-Laser Works to Heal the Body!
Cold lasers are easy to apply and extremely safe. There are usually no side effects or pain. It also reduces the need for surgery, increases cell growth and metabolic activity. You should see faster healing and an increase in vascular activity.
Cold lasers are used for treatment of:
Fibromyalgia
Carpal tunnel
Back pain
Tendonitis
Chronic pain
---
Forest City Laser Therapy | (828) 245-0202