Meet Dr. Joseph Doll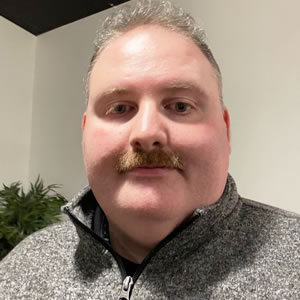 Dr. Joseph was never exposed to chiropractic care until he attended Logan where he received his first adjustment. What put him on this path was a conversation with his aunt where so suggested that they need a good chiropractor in the family and that it should be him. With that encouragement Dr. Joseph started down the road of Chiropractic Medicine.
Education
Dr. Joseph went to Vincennes University in Vincennes Indiana for Biomedical sciences, he then transferred to Logan University where he earned his bachelor's in Life Sciences and his Doctor of Chiropractic Medicine. While at Logan, Dr. Joseph became a proficient diagnostician while also learning and becoming proficient in several chiropractic techniques including: Logan Basic, Flexion distraction, Activator technique, Thompson Drop, and Reinert Specific Diversified. After graduating from Logan, he served the St. Charles MO community where he practiced as an associate for a year.
Interests Outside of the Office
Outside of the office Dr. Joseph enjoys spending time at home with his dog Peaches. He enjoys martial arts primarily Brazilian Jiu Jitsu, Thai Boxing, and western boxing and is looking forward to finding a training home in Morganton. He is an avid Indianapolis Colts and Notre dame fighting Irish football fan.
Contact us today
to set up an appointment with Dr. Doll. He looks forward to meeting you and explaining how chiropractic care can help!