Meet Dr. Joe Power
Practices at the Forest City Location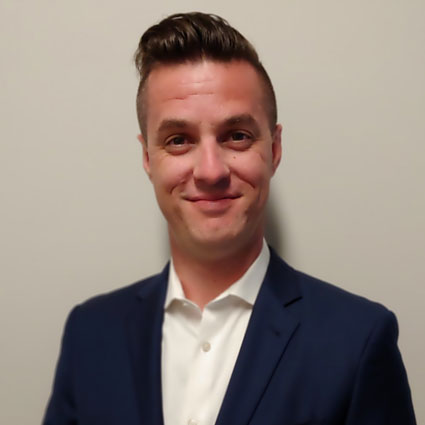 Dr. Power is a second generation Chiropractor born into the profession surrounded by a large family of Chiropractors. Dr. Power was born in Murray Bridge South Australia and grew up in Spartanburg, S.C. when his Father decided to open a Chiropractic office near the Alma Mater they share in Sherman College of Chiropractic. Dr. Power has been trained by his Father and five uncles who are Chiropractors that have had the privilege to practice with and learn from the professions founders and inventors of many popular techniques.
An Early Introduction to Chiropractic
Dr. Power has been under Chiropractic care since birth and attributes his great health and vitality to regular adjustments, responsible diet and adequate exercise. Dr. Power feels he is living proof that no child is too young to be checked as regular Chiropractic care keeps the immune system strong and the brain sharp. It is because of Chiropractic that Dr. Power, along with his younger brother and older sister, received recognition at their high school graduations for perfect attendance from Kindergarten through 12th grade.
Extensive and Diverse Experience
Dr. Power attained his first degree in Nutrition and Culinary Arts in 2000 and moved back to Australia to work within his family's practices advising patients on proper diet through fresh and creative Anti-Inflammatory recipes he developed himself. Dr. Power then moved back to South Carolina to pursue Chiropractic by attending the University of South Carolina Upstate achieving a Bachelor of Science in Cellular Biology and Biochemistry in 2009 and moving on to receive his Doctorate from Sherman College of Chiropractic in 2013. Dr. Power attended Duke University in a post-graduate certification in golf fitness through the Titleist Performance Institute. Dr. Power is passionate about Chiropractic and enjoys bringing the message to the public through health talks and golf fitness seminars.
Contact us today
to set up an appointment with Dr. Power. He looks forward to meeting you and explaining how chiropractic care can help!
---
Dr. Joe Power | (828) 245-0202